How to save a search
If you want to make sure you are kept up to date about new ads on DoneDeal, you can save any search and sign up for daily notifications by email. These emails will go to the address associated with your DoneDeal account.
To set up a "saved search" follow these quick steps:- 
Search for the item of interest on the DoneDeal website, like the example below of "Audi"
You can improve your search further by refining things like price or mileage
Click on the "Save Search" link found at the top right of the search page

When you click this option you just ensure to click on "save" to register your search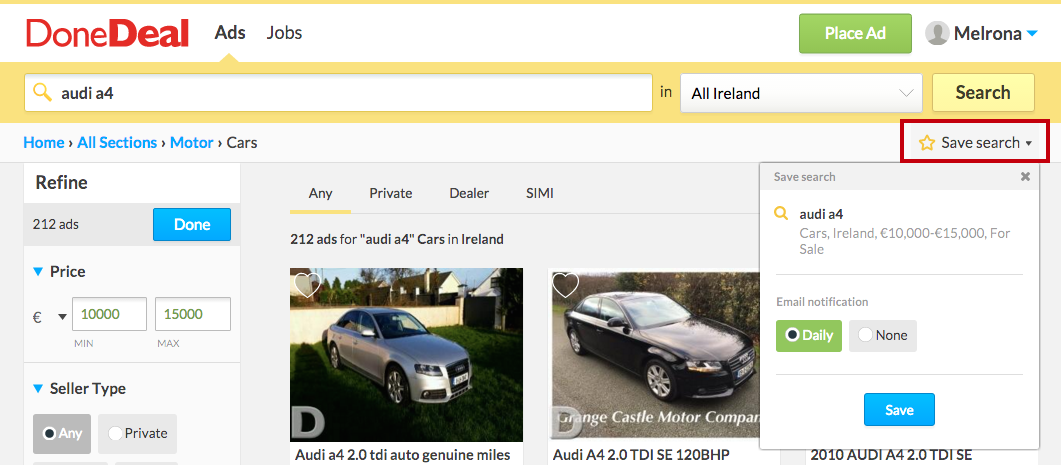 You can manage your "saved searches" via your DoneDeal account dashboard. Here you can also click on the title of your search to quickly link to your saved search. 
You'll receive an email notification the morning after any matching ads from your saved search have been published.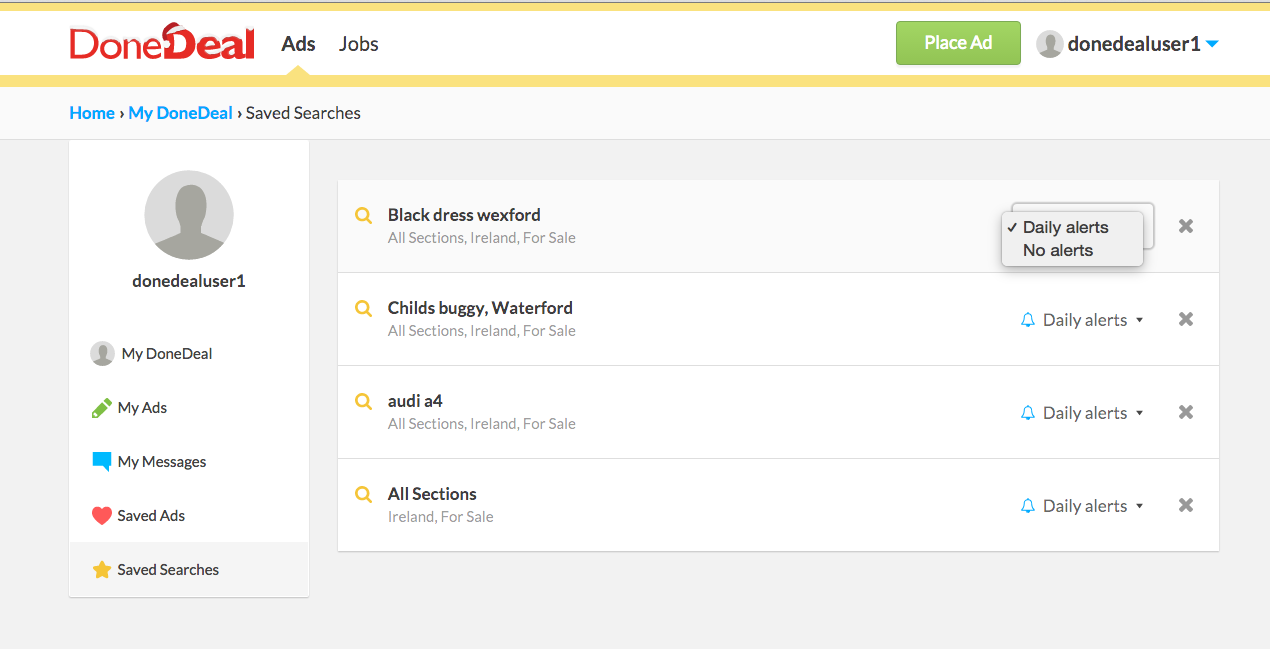 If your search criteria change or you've found what you're looking for, you can delete your saved search via your DoneDeal account dashboard.  
If you want to remove a saved search you simply click on the "x" and it will be deleted instantly.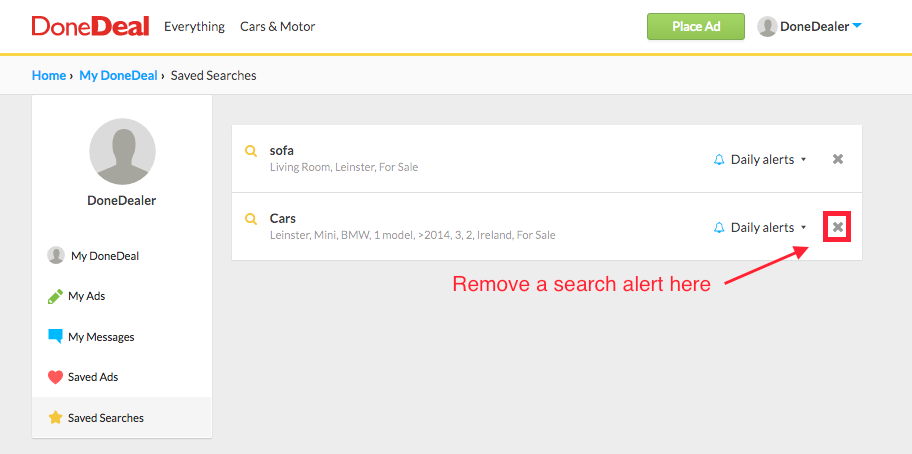 Privacy: We will only use your email address for the purpose of this saved search.