"Email survey" phishing attempt on DoneDealers
We've heard a number of our customers have received an email/text message requesting they take part in a Survey to be in with a chance to win €150.00.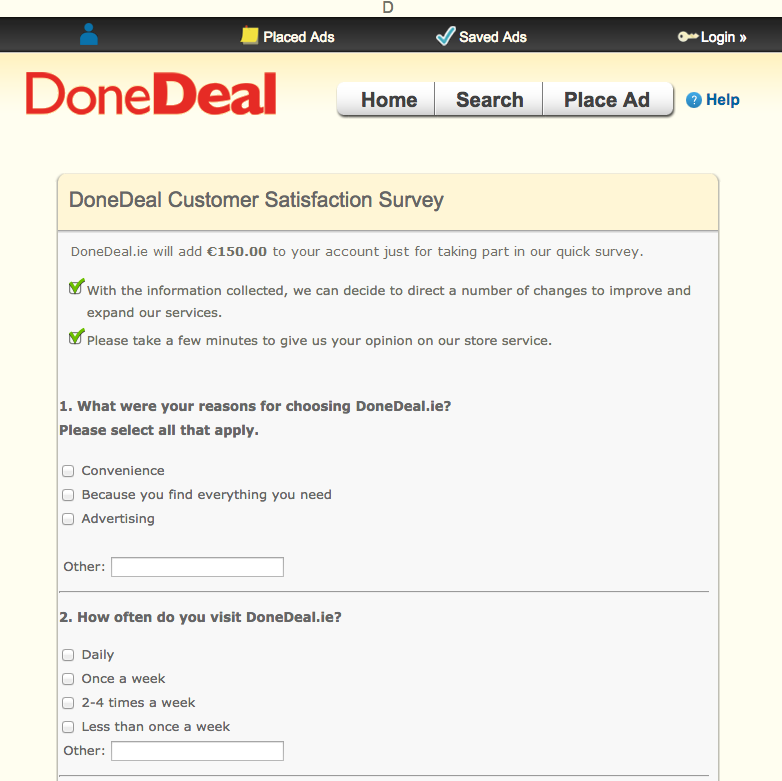 Subject: Congratulation !!! CustomerID. 146062585
You have been selected by DoneDeal to take part in our quick and easy Reward Customer Survey
In return, we will credit € 150.00 to your account.

To complete the survey, Please click the link below:

LINK HERE (removed for security reasons)

Thank you,
DoneDeal.ie Customer Department
-----------------------------------------

This email DID NOT come from DoneDeal. The link is going to look for you to enter your personal and credit card details which you should NOT proceed with. 
If you have any questions, please feel free to contact our support team directly.