New Look Homepage
We're always learning from our DoneDealers! Based on your feedback we know how you'd like us to improve the site. This feedback is so helpful and means you can really help shape how the site works!  In the latest stage of these ongoing improvements we're working towards personalising the content that you see on DoneDeal. 
So, in the latest review of your feedback we've learned that some users like to be able to click to see all the motor content in one area and others would prefer to see everything but motor. We're delighted that we've managed to come up with a great way to adapt it for you.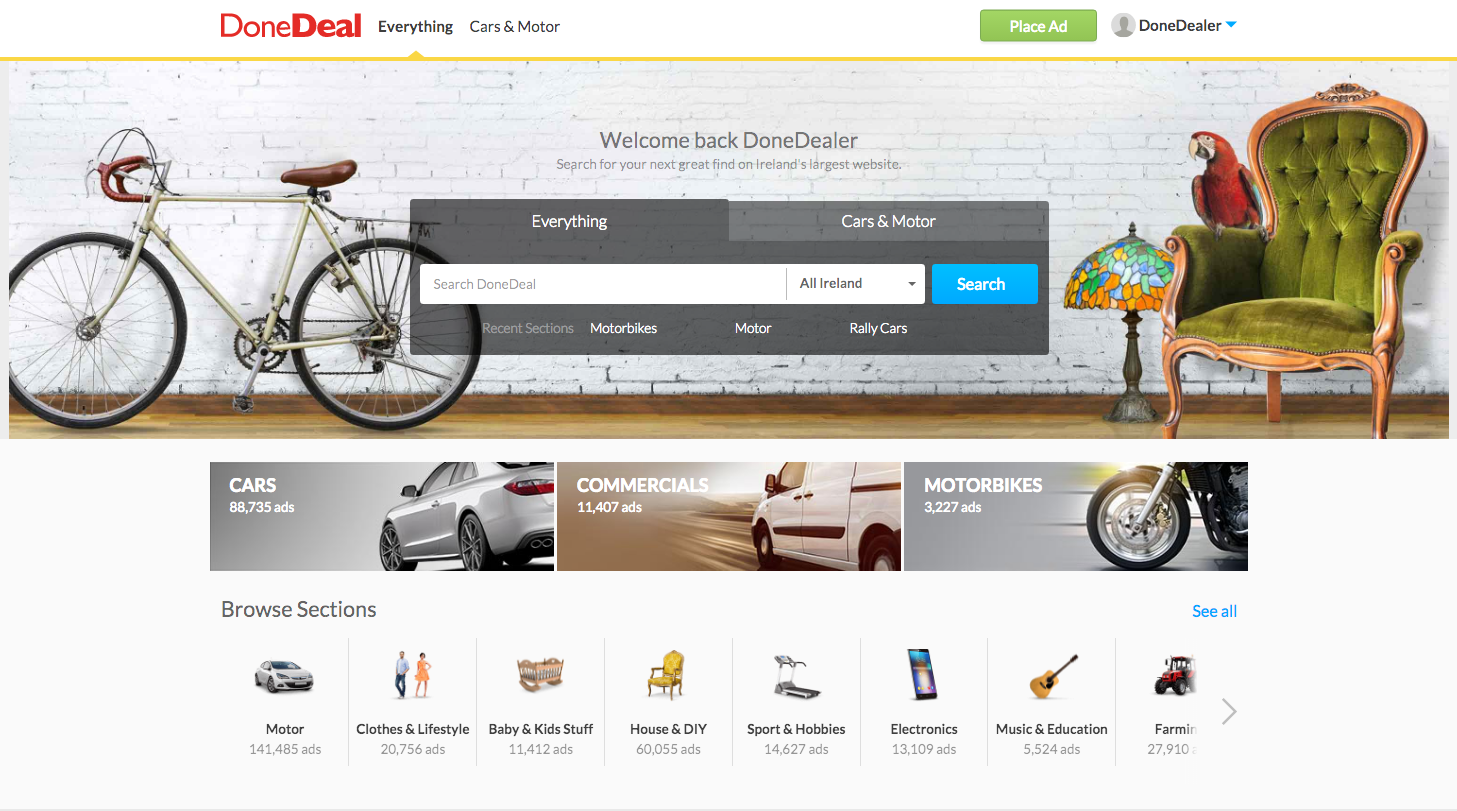 Now people who prefer to hop to all things Motor...just use the quick links on the homepage. Alternatively if you prefer to see everything else...just click on Everything and you'll see the sections are displayed with easy icons.
Your most recent sections (up to three) will become available as "quick links". So if you have a few sections you really love...they'll be here for you via the home page.

We hope you are as excited as we are about the latest improvements to DoneDeal. If you'd like to give further feedback please do that here.