New Motor Homepage
You're probably wondering how you've ended up on this new Motor Homepage and not the same homepage as normal? In an ongoing effort to personalise what you see on DoneDeal, we've remembered that your last searches were in Motor. We're keen that our many Motor users get exclusive motor content when the return to the DoneDeal. 
This means you can enjoy quick access to a new quick car search with the most popular make/models and filters to select the year and price ranges.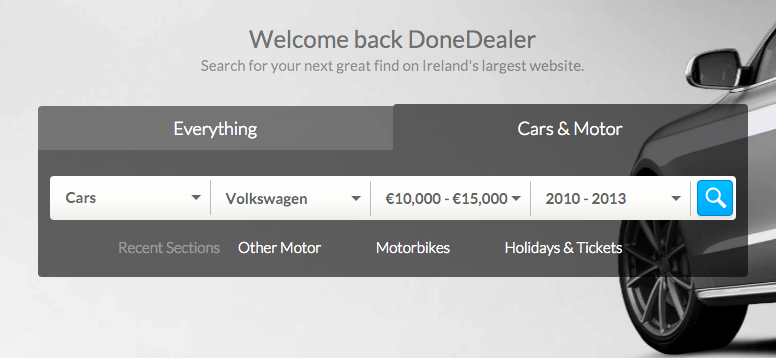 This also means you'll be able to now access all the motor sections via icons on this more motor focused homepage, especially adapted for our motorheads! 
Your most recent sections (up to three) will become available as "quick links". So if you have a few sections you really love...they'll be here for you via the home page.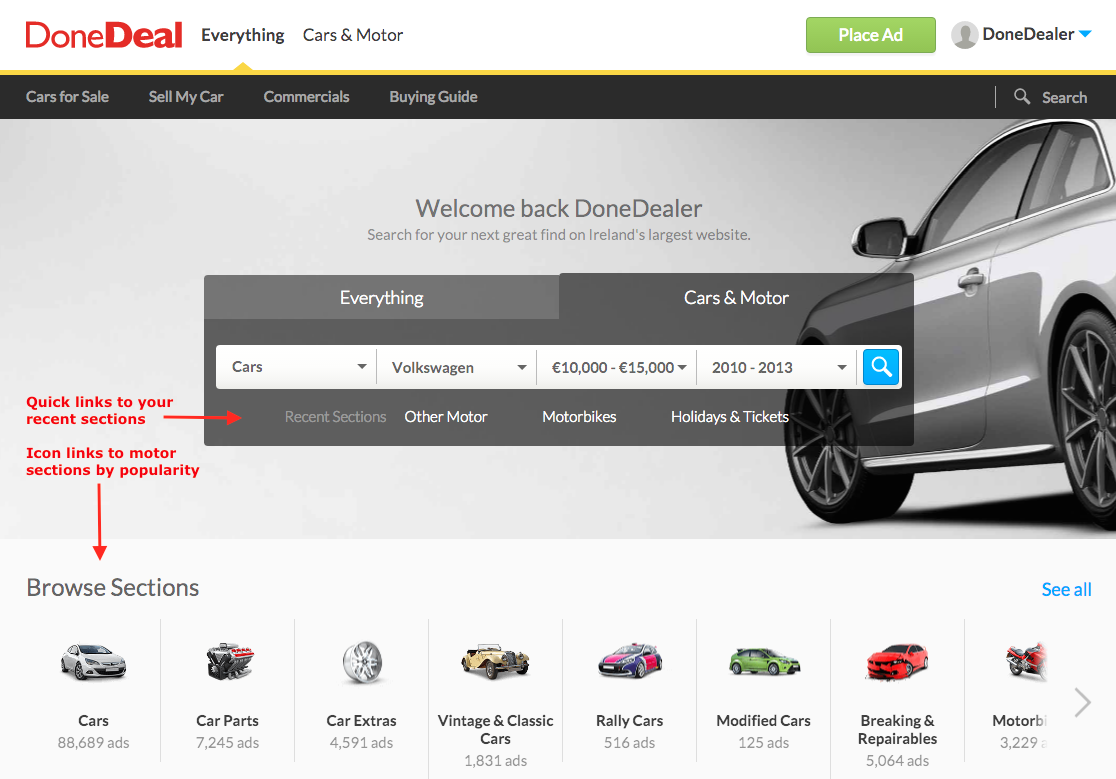 We've also learned that sometimes, users find it difficult to know what section they are actually browsing. To resolve this issue we've now got the section clearly visible in the top of the search once you have entered the section.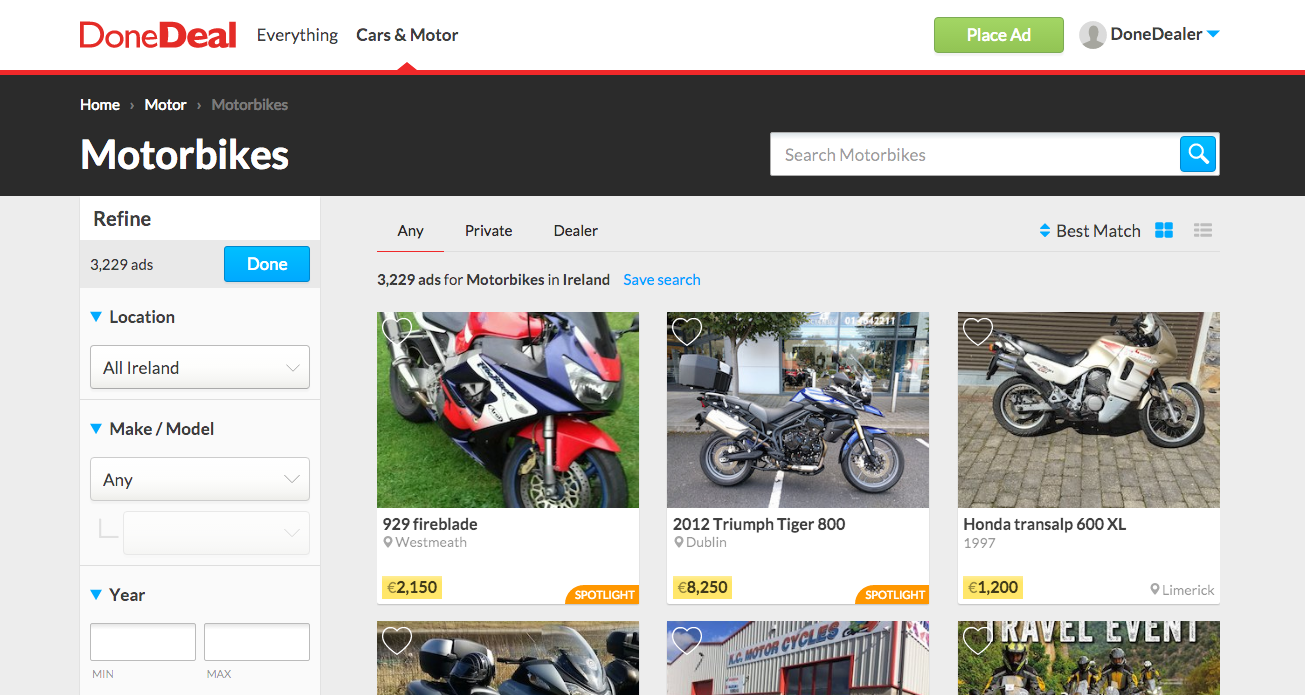 Finally, you'll see now the featured dealer will give a bit more info on the dealership which should be helpful to have when you are searching for your dream car! 

We hope you are as excited as we are about the latest improvements to DoneDeal. If you'd like to give further feedback please do that here.