How to reset or retrieve your password
If you want to reset your DoneDeal password you can do that via your account. You'll see we've highlighted where to find it below.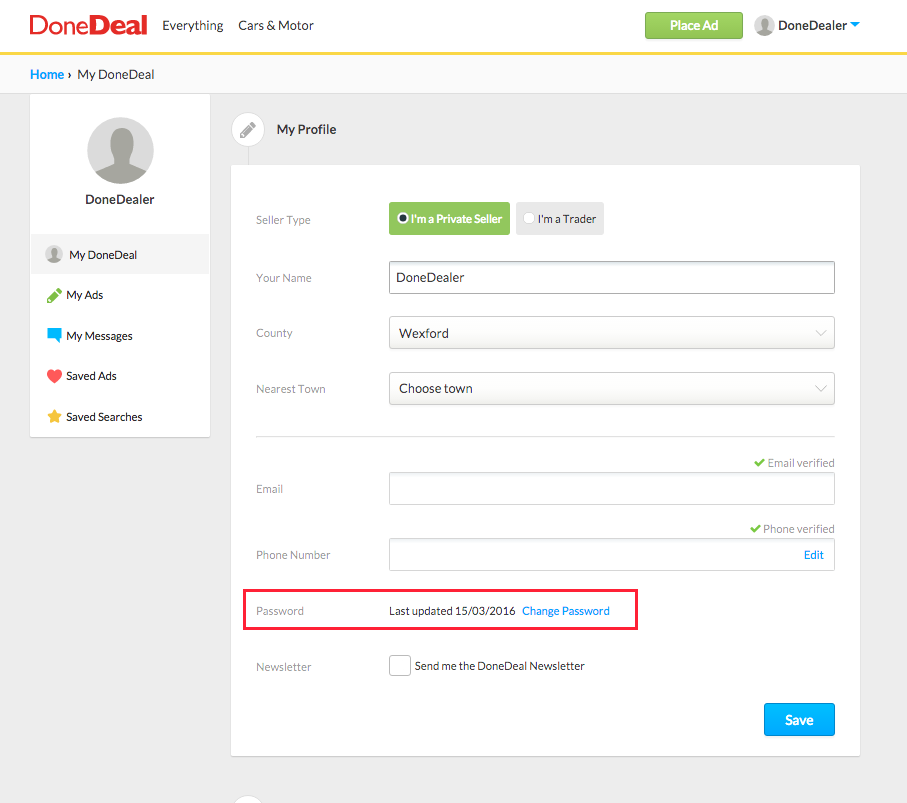 If you have forgotten your password you can get it resent to your email via the log in page. Just click on "log in" on the top right of the page. 

This will open the log in screen where you can click to reset your password.