Why can't I view telephone numbers on the site?
Here at DoneDeal, our #1 priority has always been to keep our DoneDealers safe. If, when you click the "Show phone number" below:

You see a message to contact support for the number, shown below, please do get in touch with our Customer Support Team straight away on hello@donedeal.ie. We'll be happy to firstly get the number to you as quickly as possible and secondly to investigate what's caused this for you.

You're probably wondering, why can't I see the number in the first place? It's intended as a security feature. We don't want to let any non-genuine users see advertisers' telephone numbers on DoneDeal.
There may be the odd occasion where we're overcautious and don't display the number to a genuine user. Your options if this happens are as follows:-
Contact them via the Message Centre instead if they've selected this as a contact option on their ad.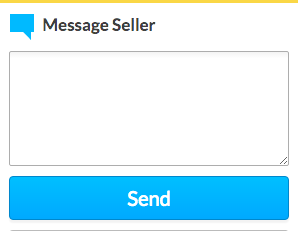 Copy the link or provide us with the AD ID and we'll return the number to you.